Online Resources
Student Resources

Reference Resources

Faculty Resources
ACS Libraries
Assumption Catholic Schools believe that an active school library program run by a trained teacher librarian makes a significant difference to student learning outcomes. Whether it's learning proper research skills, locating quality Web sites, or choosing just the right book, Assumption Catholic Schools libraries and their services help students become better learners. Well staffed and supported libraries are available to students in each of the buildings.
At the high school and middle school building, the library collection is available through a web-based automated catalog. Access to this catalog is available 24/7 from any Internet connected device at this address: Assumption High School-Middle School Library On-line Catalog.
For access to Follett e-books, click on the icon below and use you AR username and password.
The Assumption, Saint Vincent and Our Lady Queen of Heaven Library have all earned Master Library Certification from Renaissance Learning. This award is given to school libraries that have proven their support for student reading.
Library Programming
Staff at each school run library programs for students ranging from Battle of the Books Programs to BookFairs to Reading Passports and other contests. Each library fully supports the use of Accelerated Reader and provides testing opportunities for this product.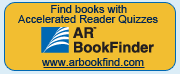 Battle of the Books
The Battle of the Books is a reading incentive program that is designed to promote a love of reading. It encourages students to read of variety of books and remember information about plots, characters and settings. Students work in teams of four to respond to questions that are answered by the title and author of the books. It is a fun, academic-based competition that has been very successful in school districts throughout the state in encouraging students to read.
Librarian Links
Student Practice
Citation Help
In many types of writing it is necessary to document the source works that underpin particular concepts, positions, propositions and arguments with citations. These citations serve a number of purposes:
With the advent of the Internet, citations have become even more important, while at the same time, more cumbersome. Below are some sources to help properly cite information.
Library Catalogs
Most libraries provide access to their catalogs on-line. Below are several that are useful.
Technology Helps